Re-Bird 2 – art installation
04 Jan 2017, Posted by Uncategorized
in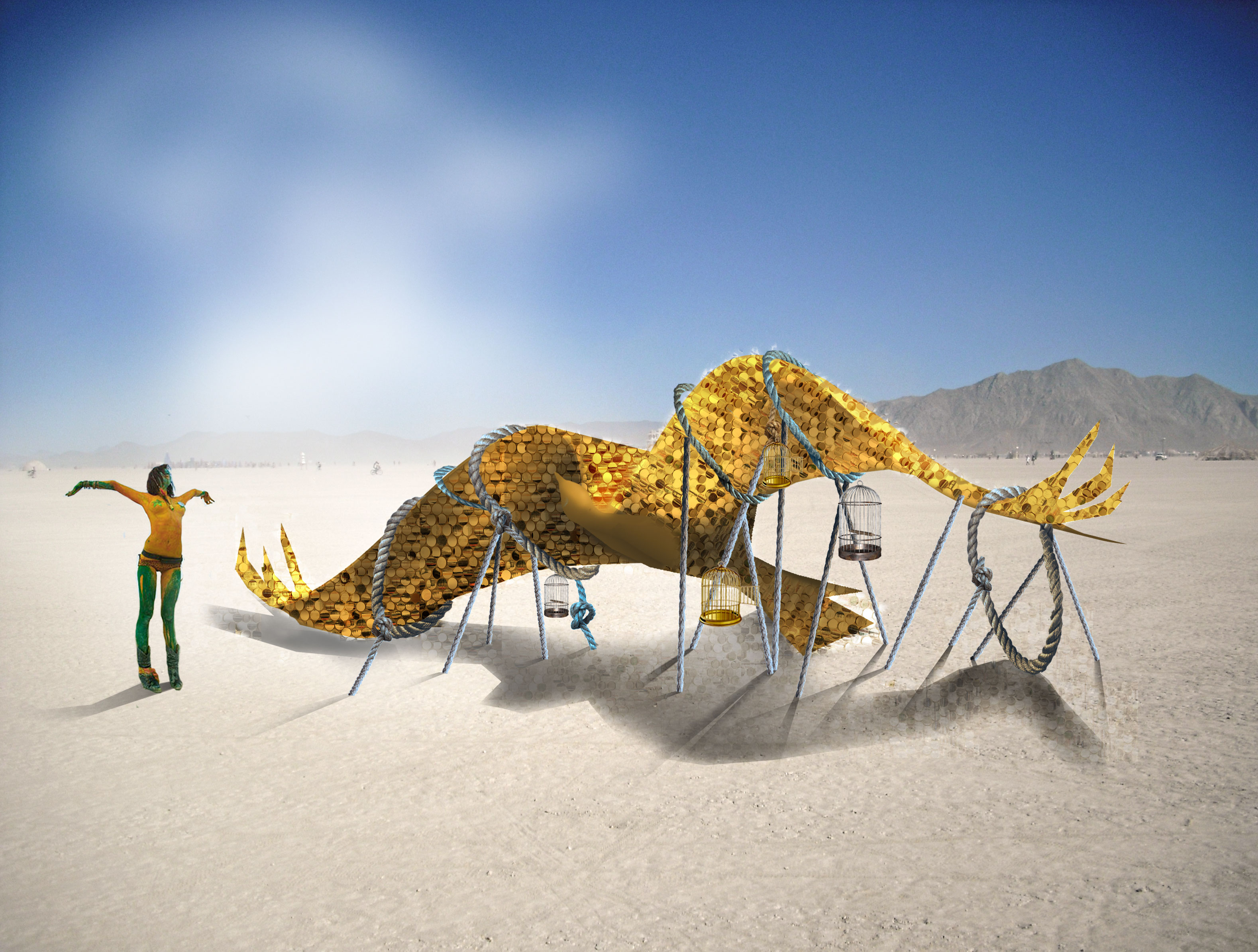 Re-Bird 2 – art installation
The art installation is inspired by our desire to move forward, to free ourselves of dogmas and beliefs, especially the once that no longer serve us, and the wish to over come our own limitations.
Thousands of round reflective, metallic sequins – loosely attached at the center will create a shimmering effect as if the bird is about to fly. They will reflect the sun during the day and the changing color of lights during the night hours.
Inspirational messages written on round surfaces will be placed among the metallic sequins "feathers" of the bird. When the participants get close to the bird they can discover the messages and ponder on them.
The size of the art installation is 24ft x 12ftx 11ft.