ABACUS Art Installation proposal
02 Jan 2017, Posted by Uncategorized
in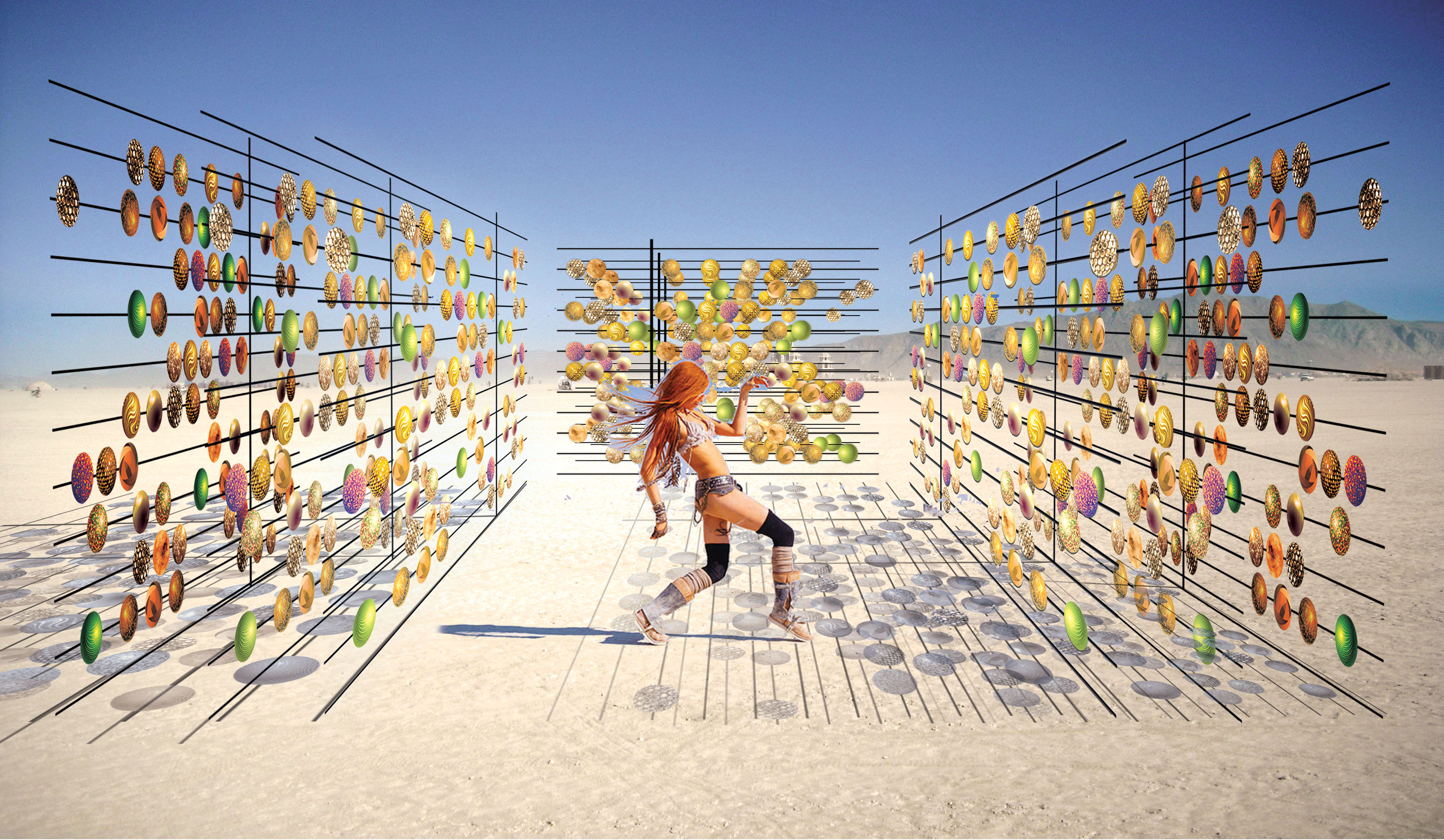 ABACUS – proposed art installation for Burning Man 2017
———–
ABACUS is an interactive art installation in a form of 3 centered squares with 720 unique spheres/beads on them. From further away you only see many spheres floating in the air, but ones you are close to the installation you realize that you can organize the spheres and create your own pattern using the old calculating tool – the abacus.
I believe every so often we get wrapped up so much in our own world  that we need space where we can sit down and separate ourselves from our own thoughts..
The art installation Abacus creates that space. The oldest calculating tool is re-envisioned as a 3D space where we can "calculate" and organize our thoughts and see our own thought patterns. This cube is created of 12 abacus pieces – 3 on each side of the cube. Each abacus has 60 spheres, totaling in 720 unique spheres – representing the thoughts in our mind. Each sphere can be slid up and down its row and can also spin around its axis allowing the participants and the wind of BRC to create their own patterns and "re-calculate" their thoughts.
The moving nature of the spheres will result in constantly changing the look of the 3 layered Abacus space. The participants can play with the different "calculations" by moving the spheres or can observe the changing patterns from inside or outside of the cube.
The art installation will be 30 ft x 30 ft x 12 ft.
At night the spheres will be illuminated with changing color lights, creating moving shadow patterns.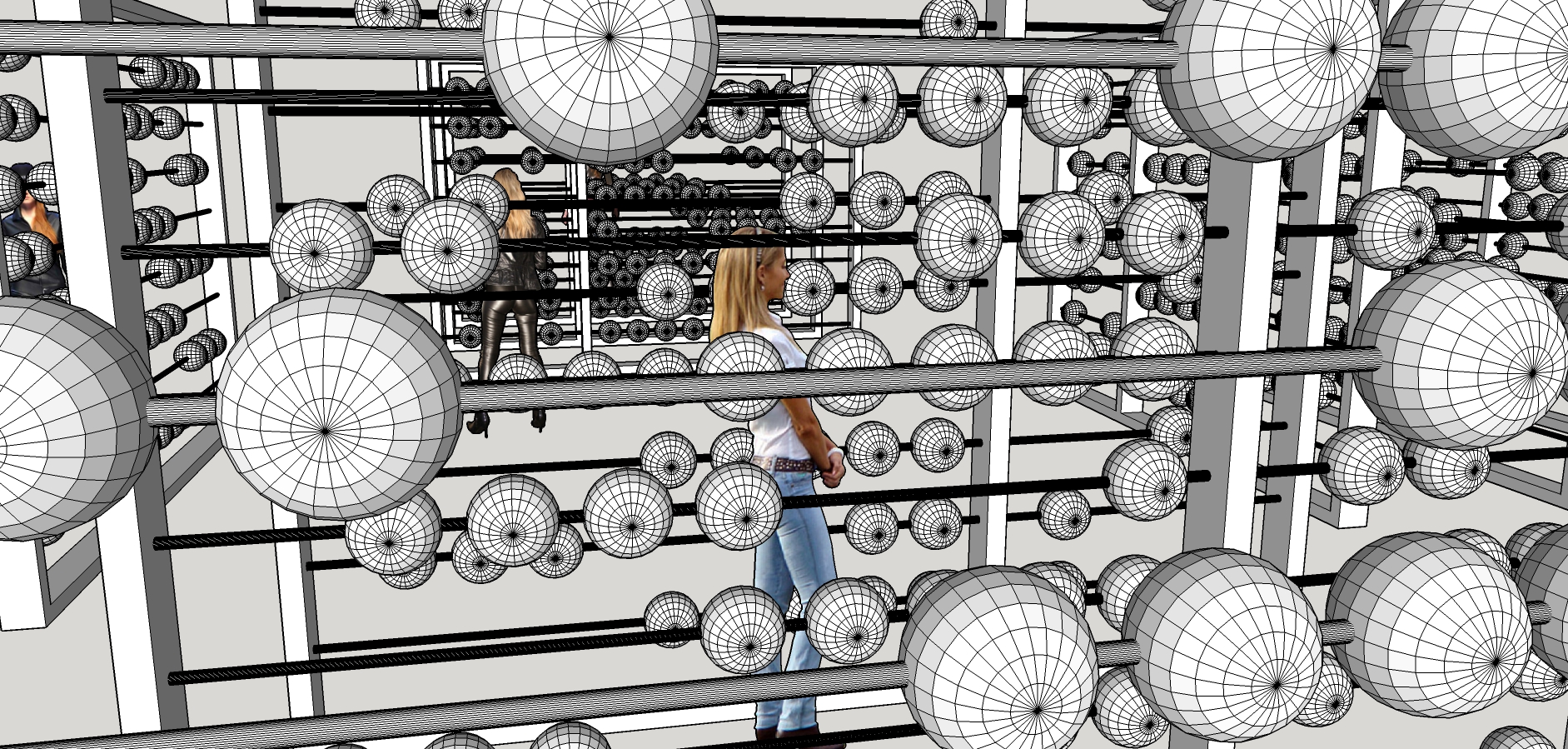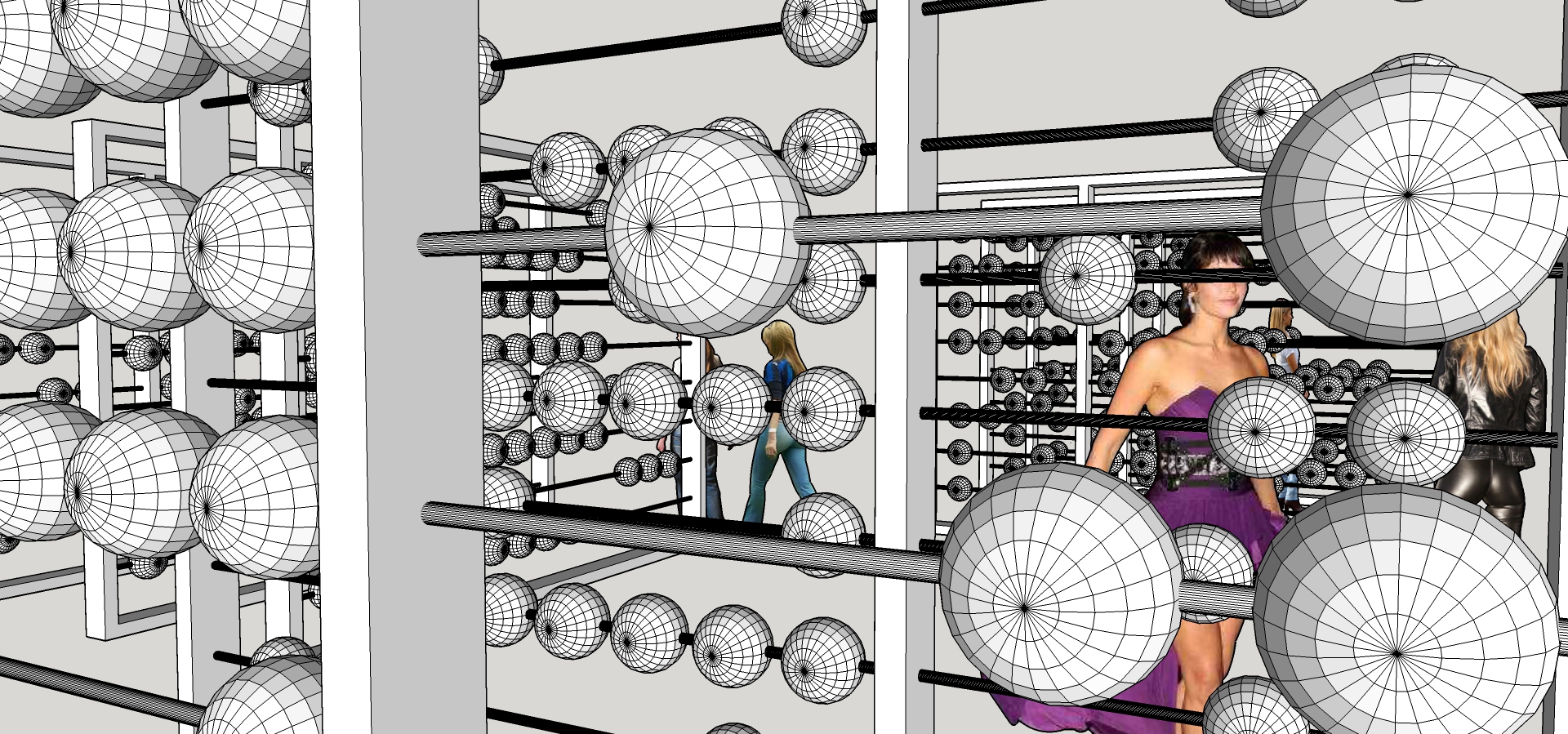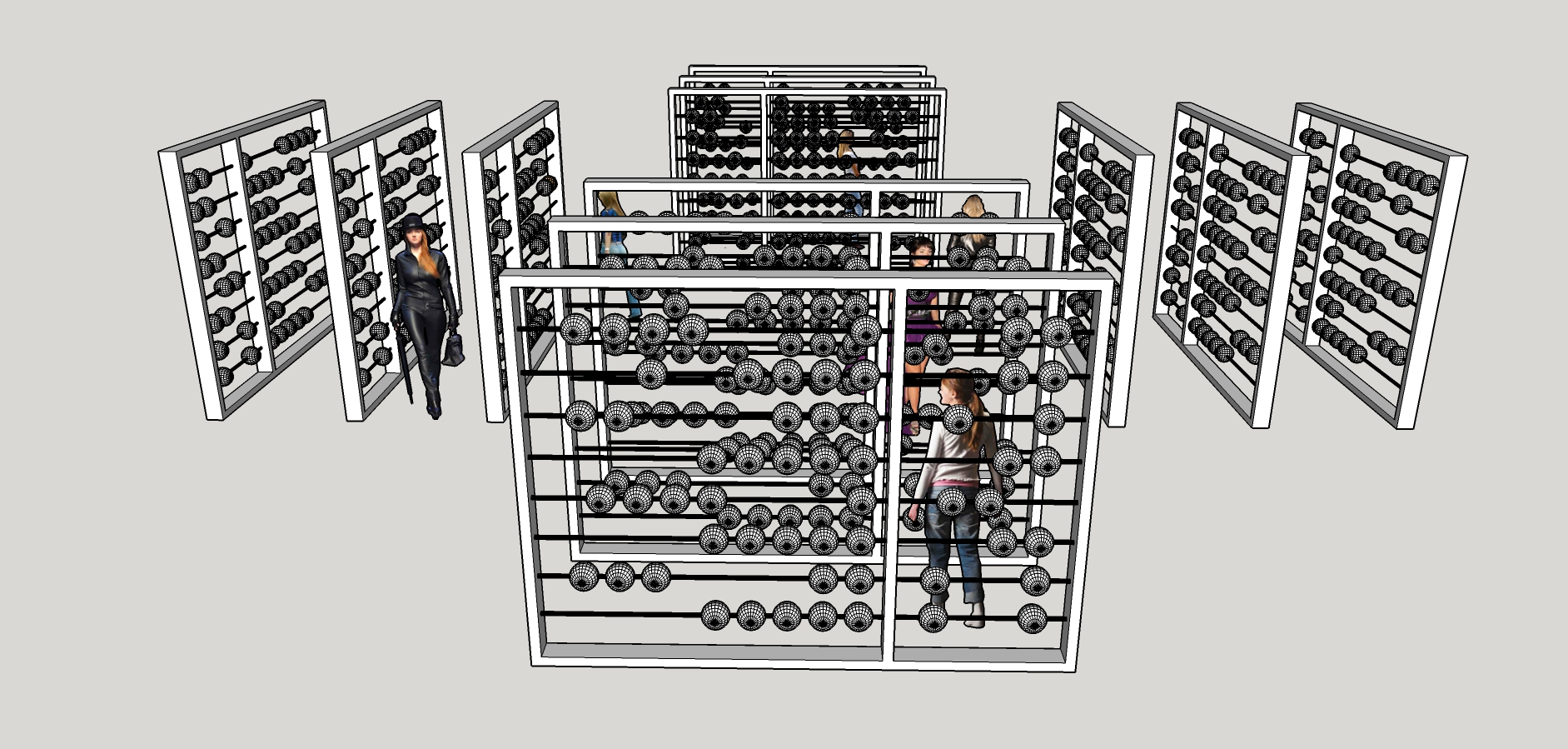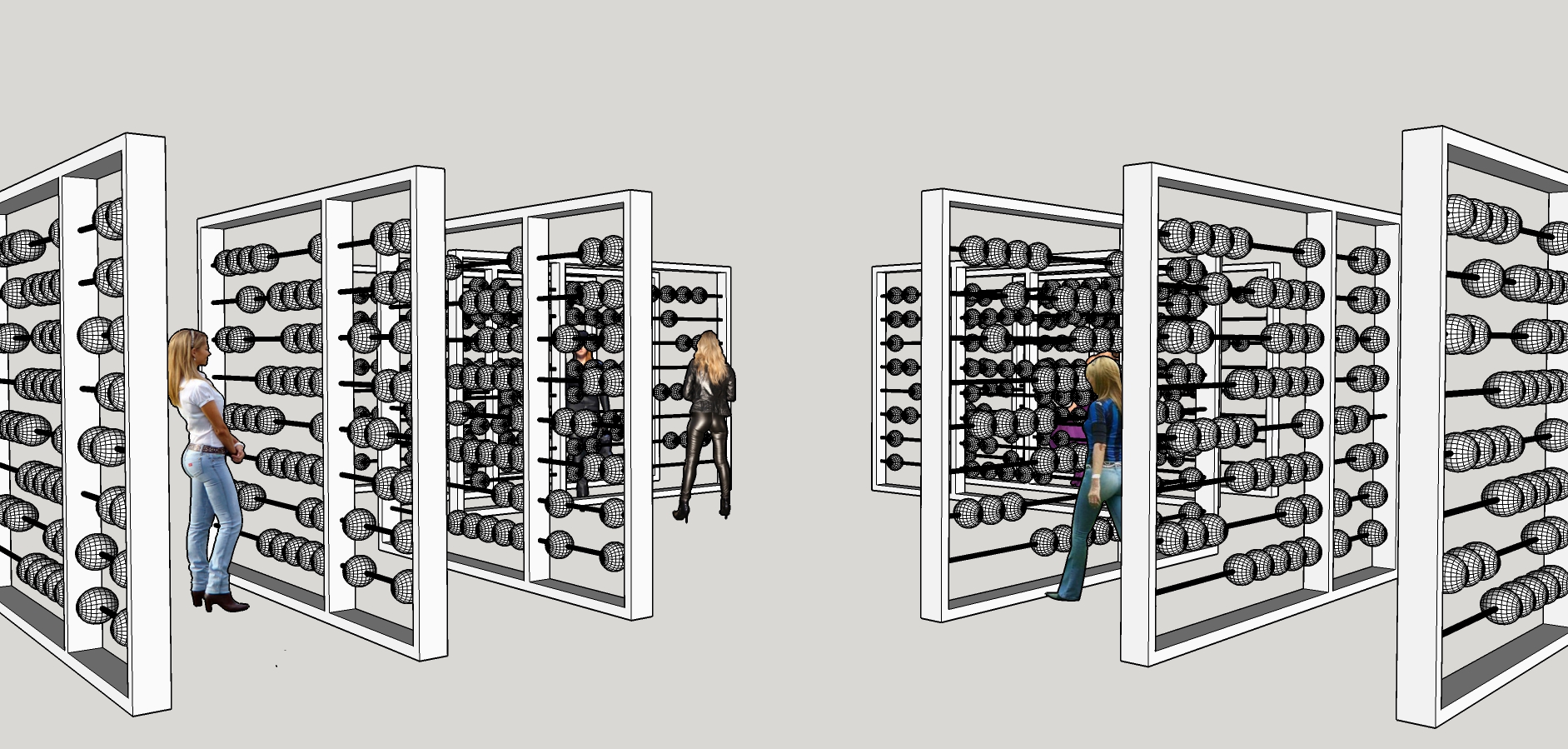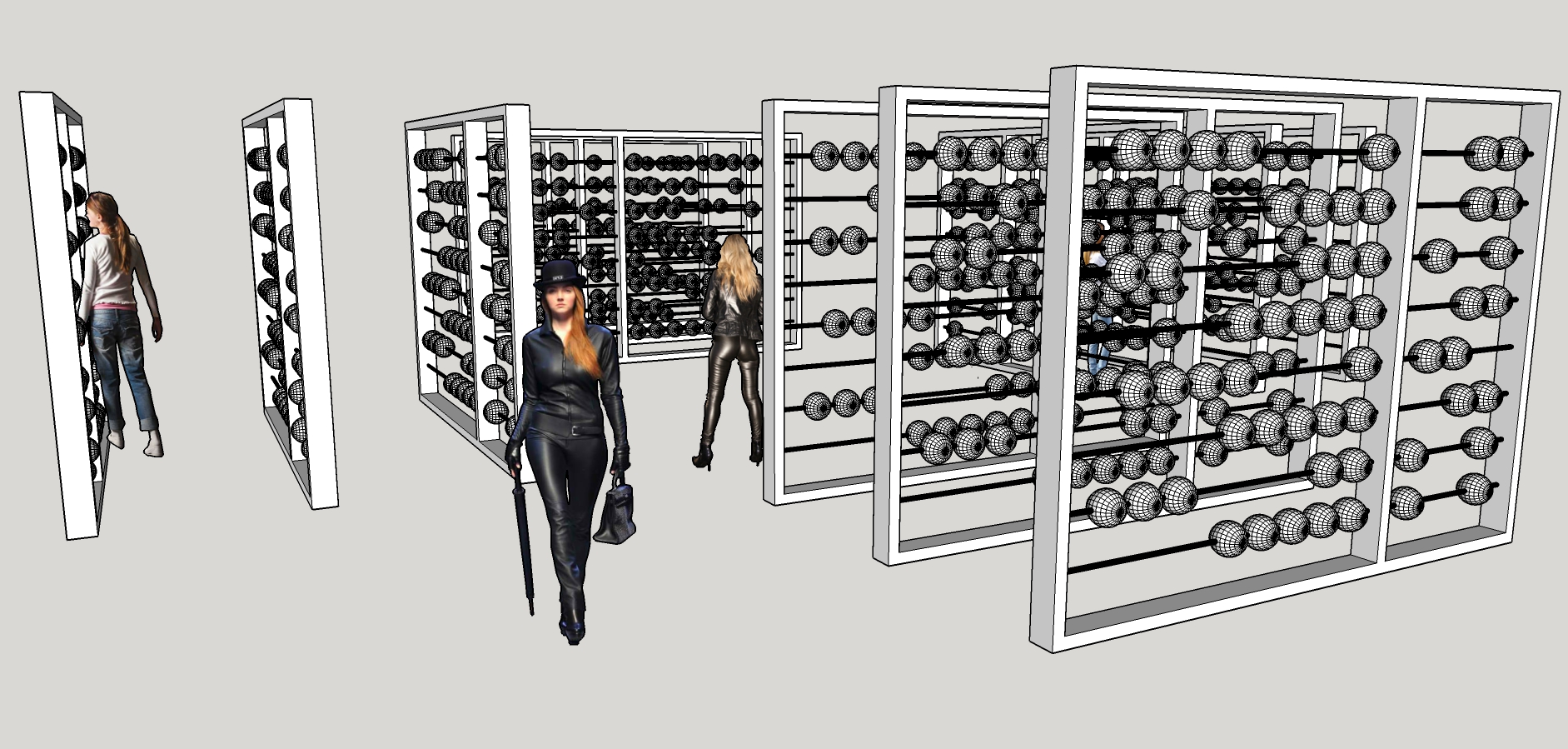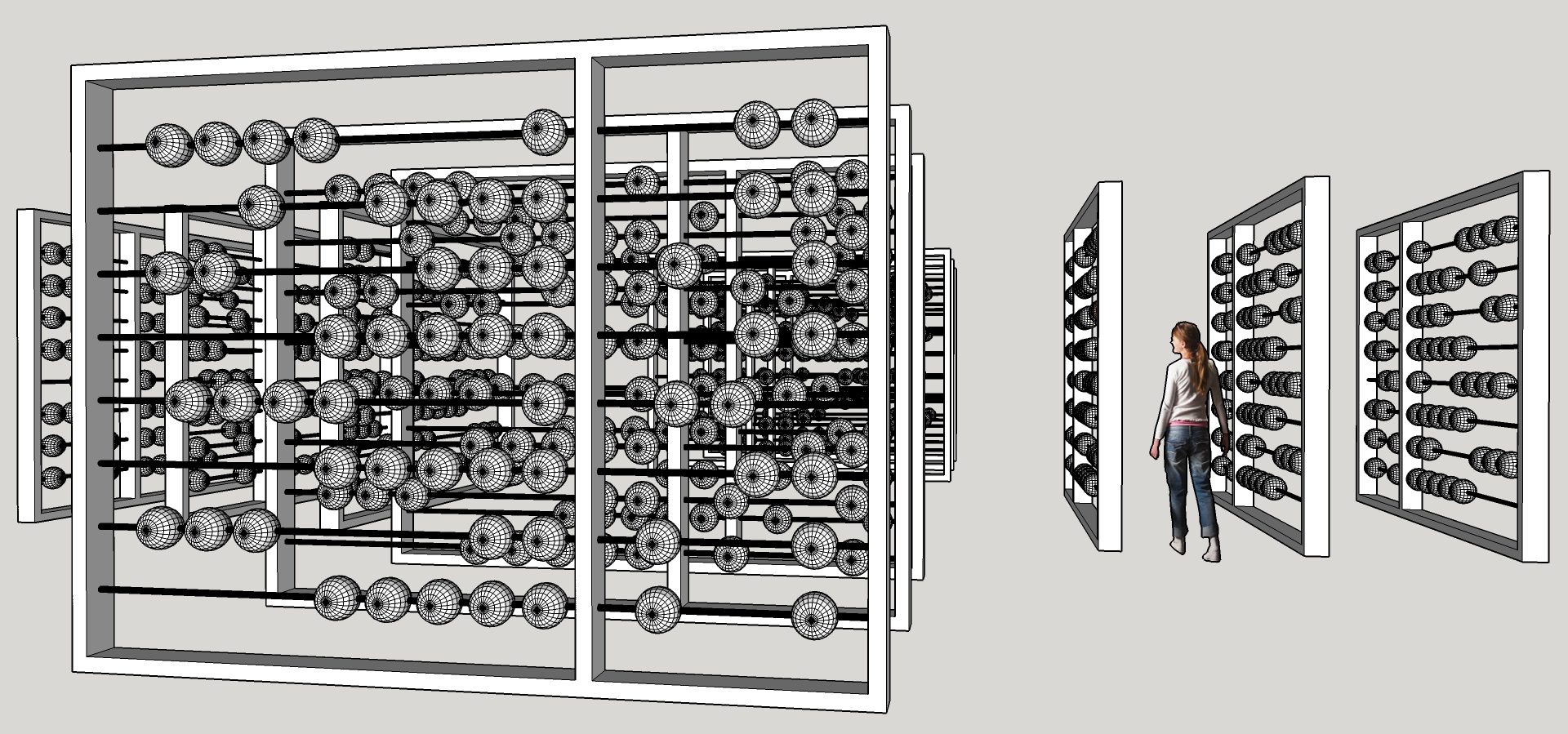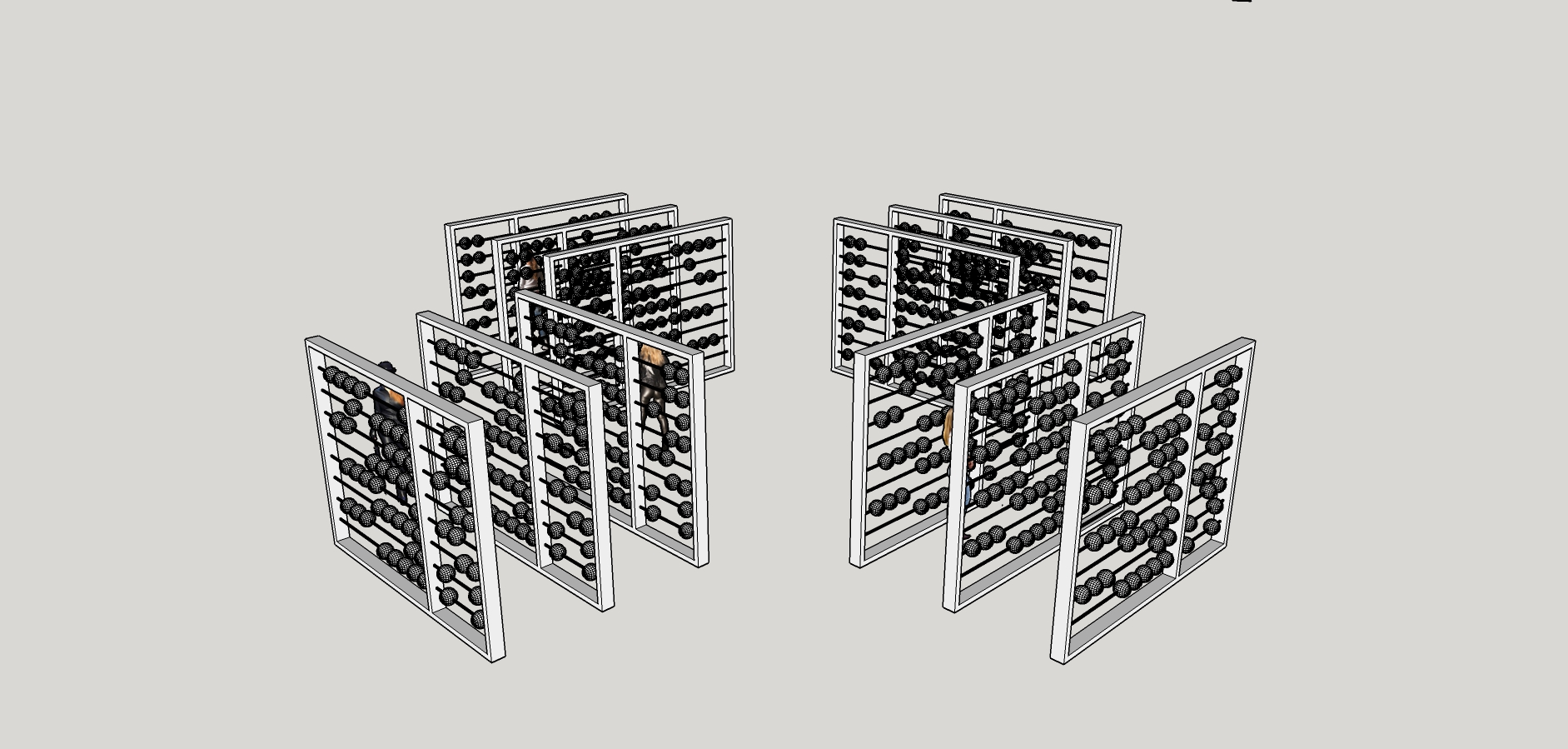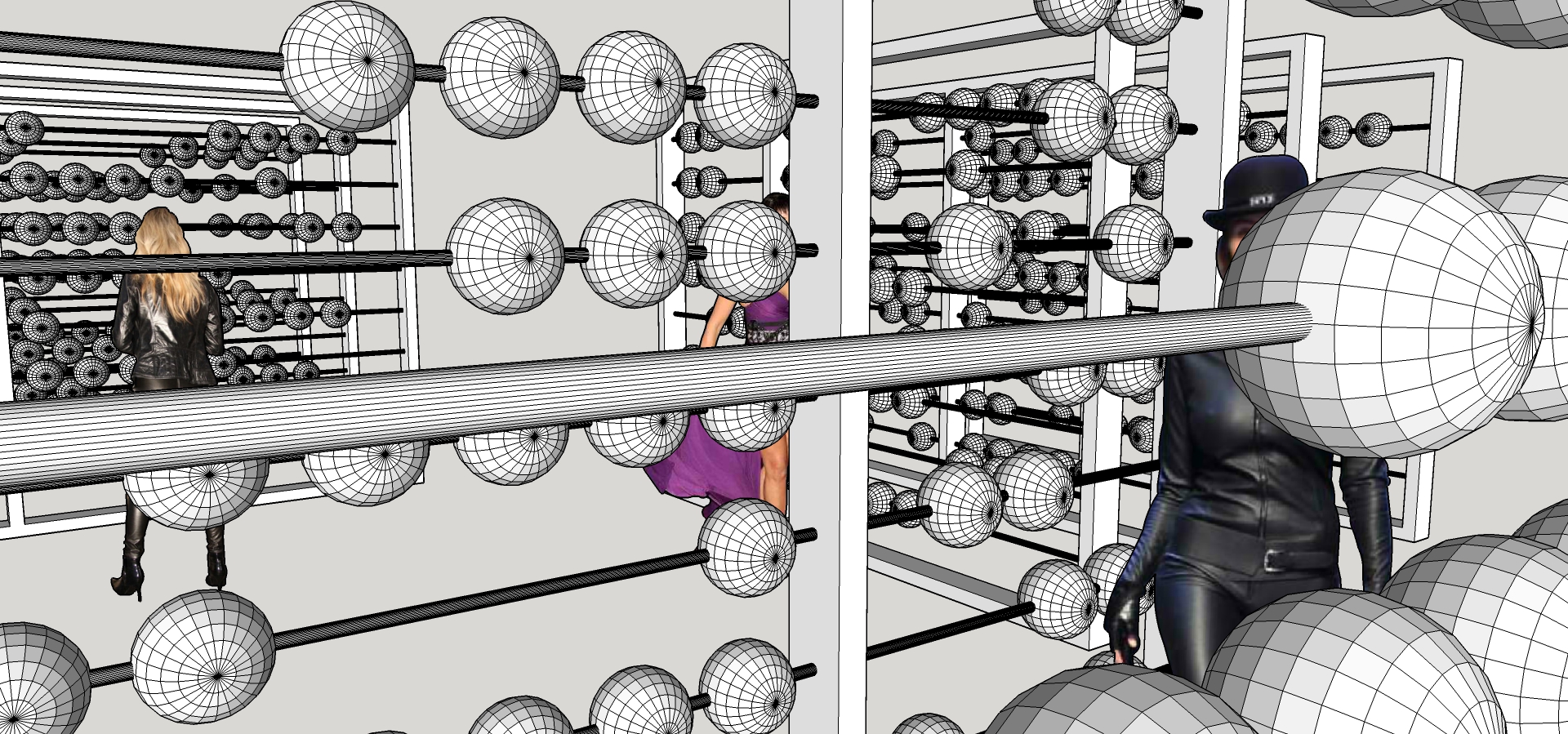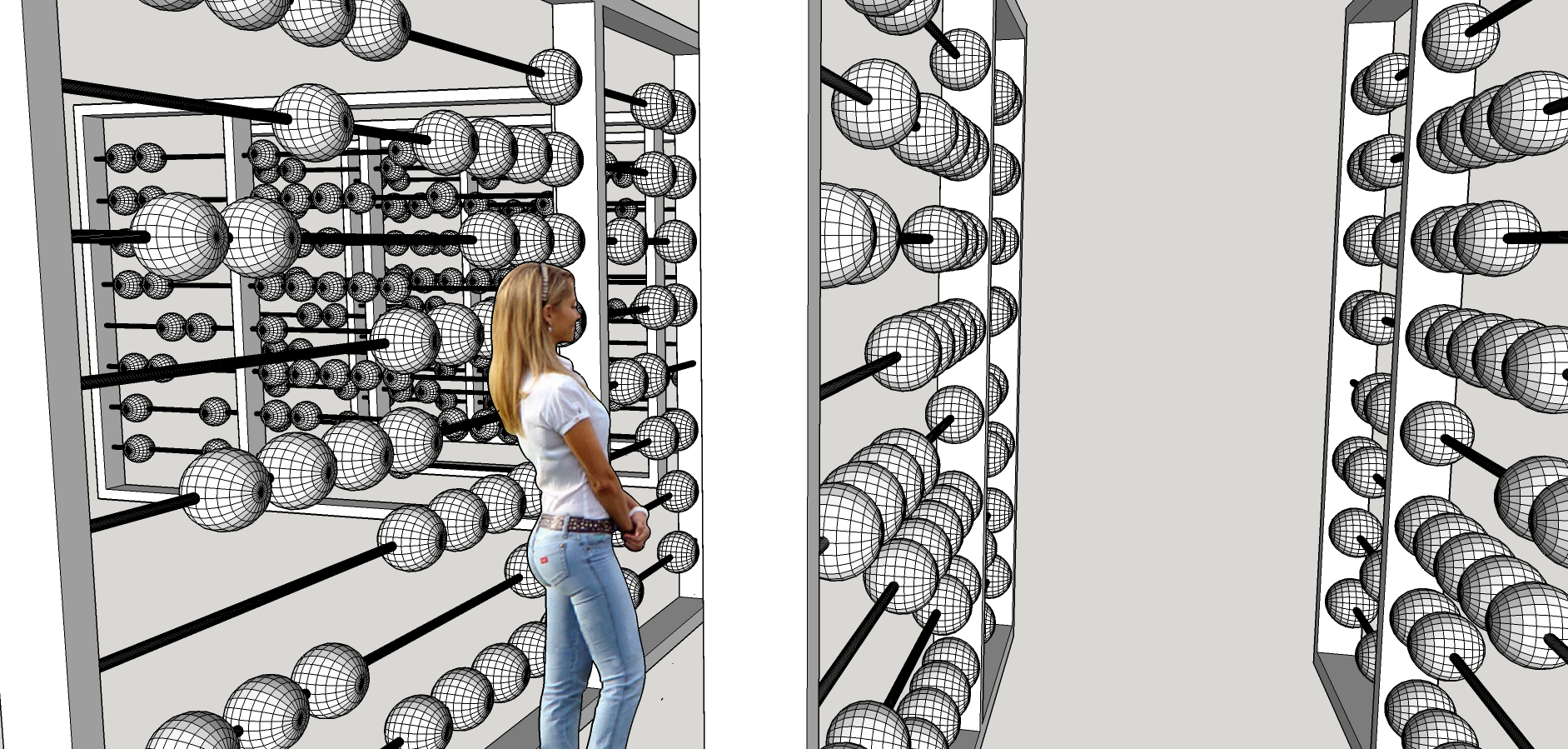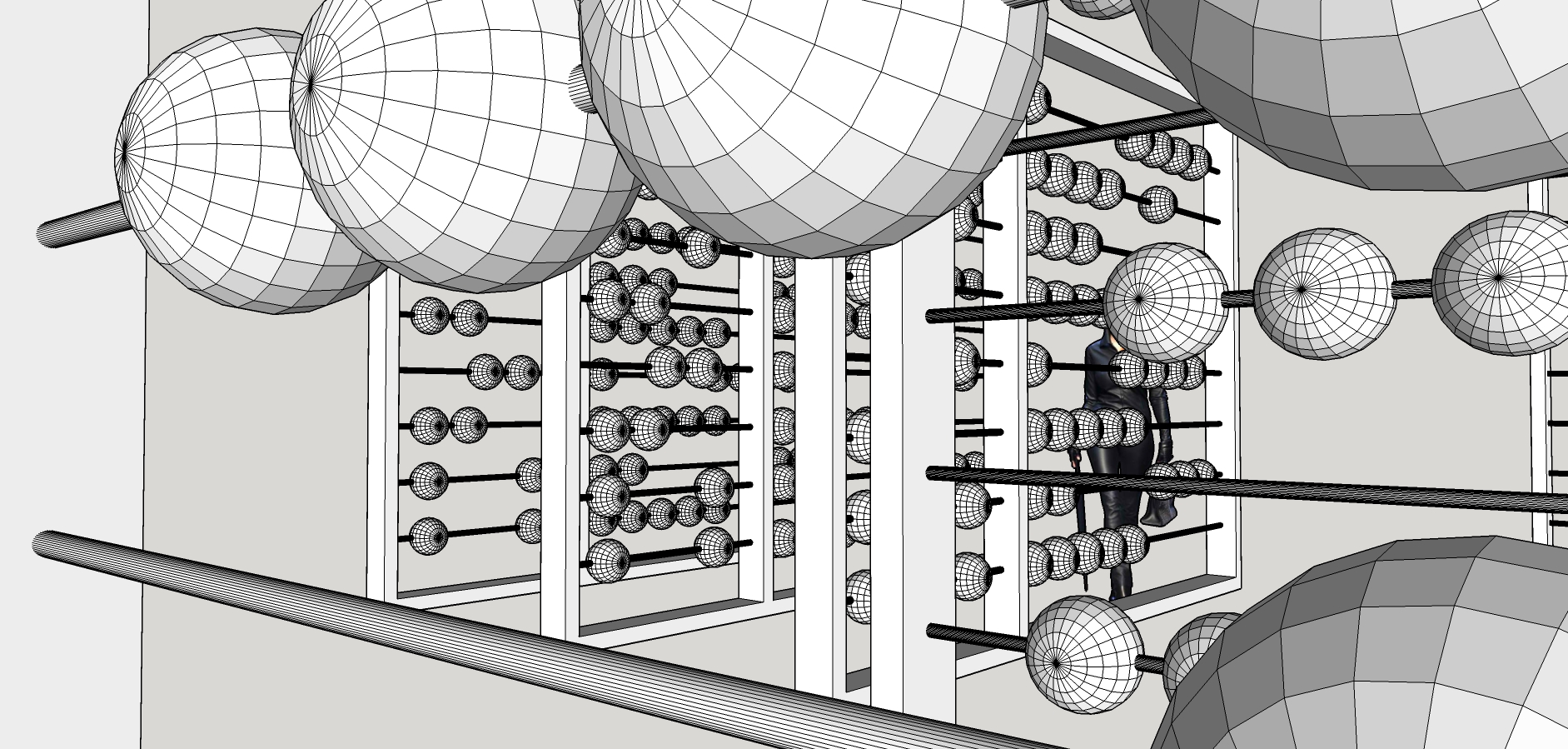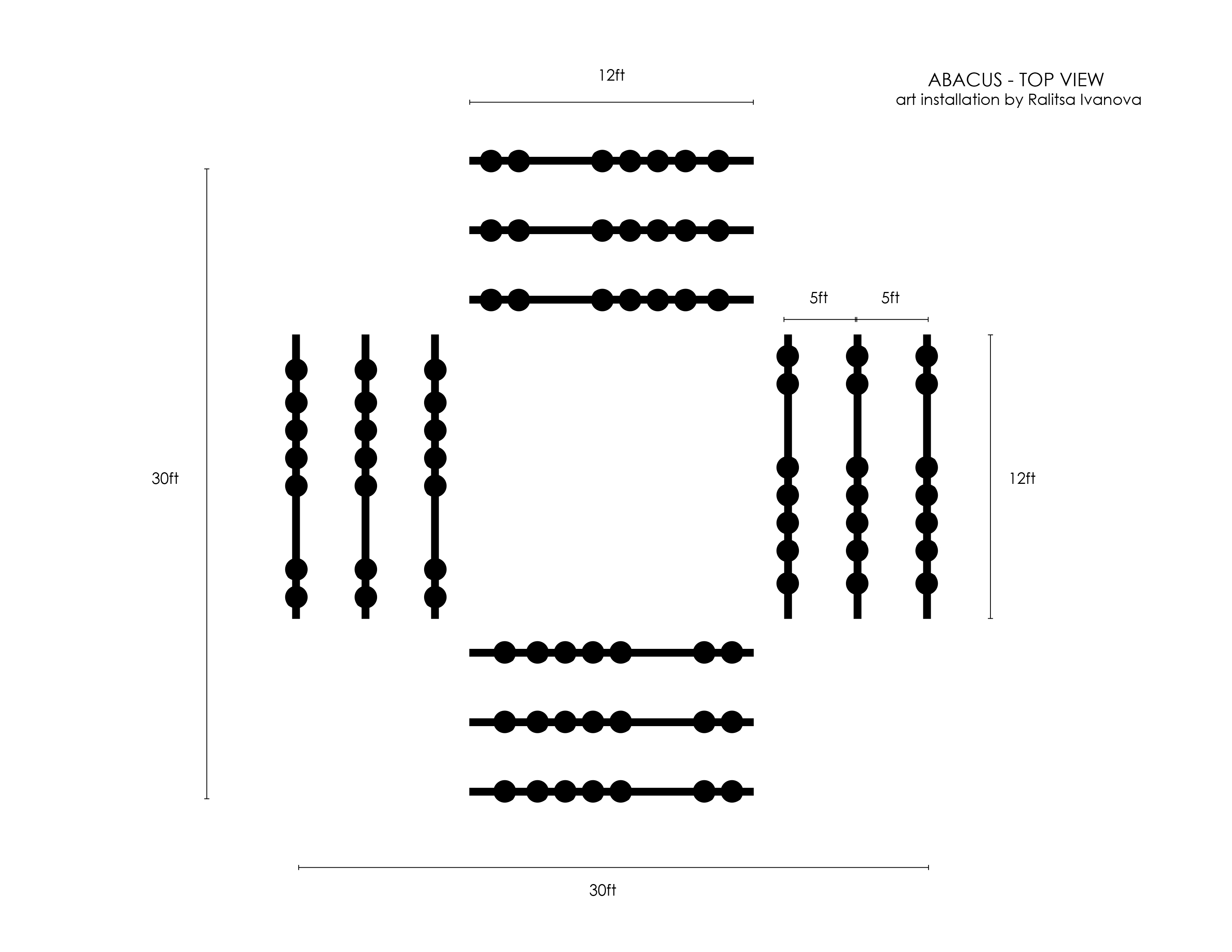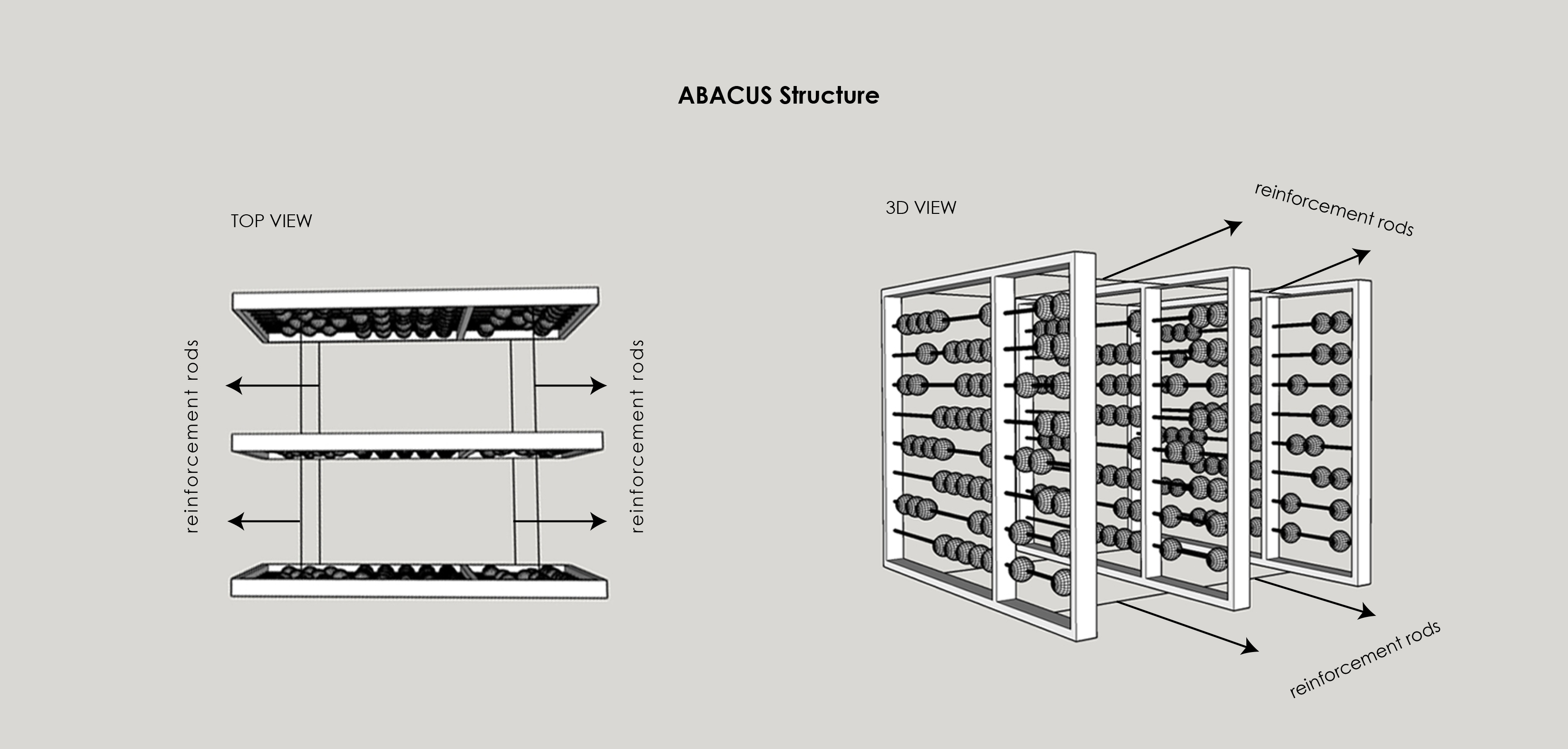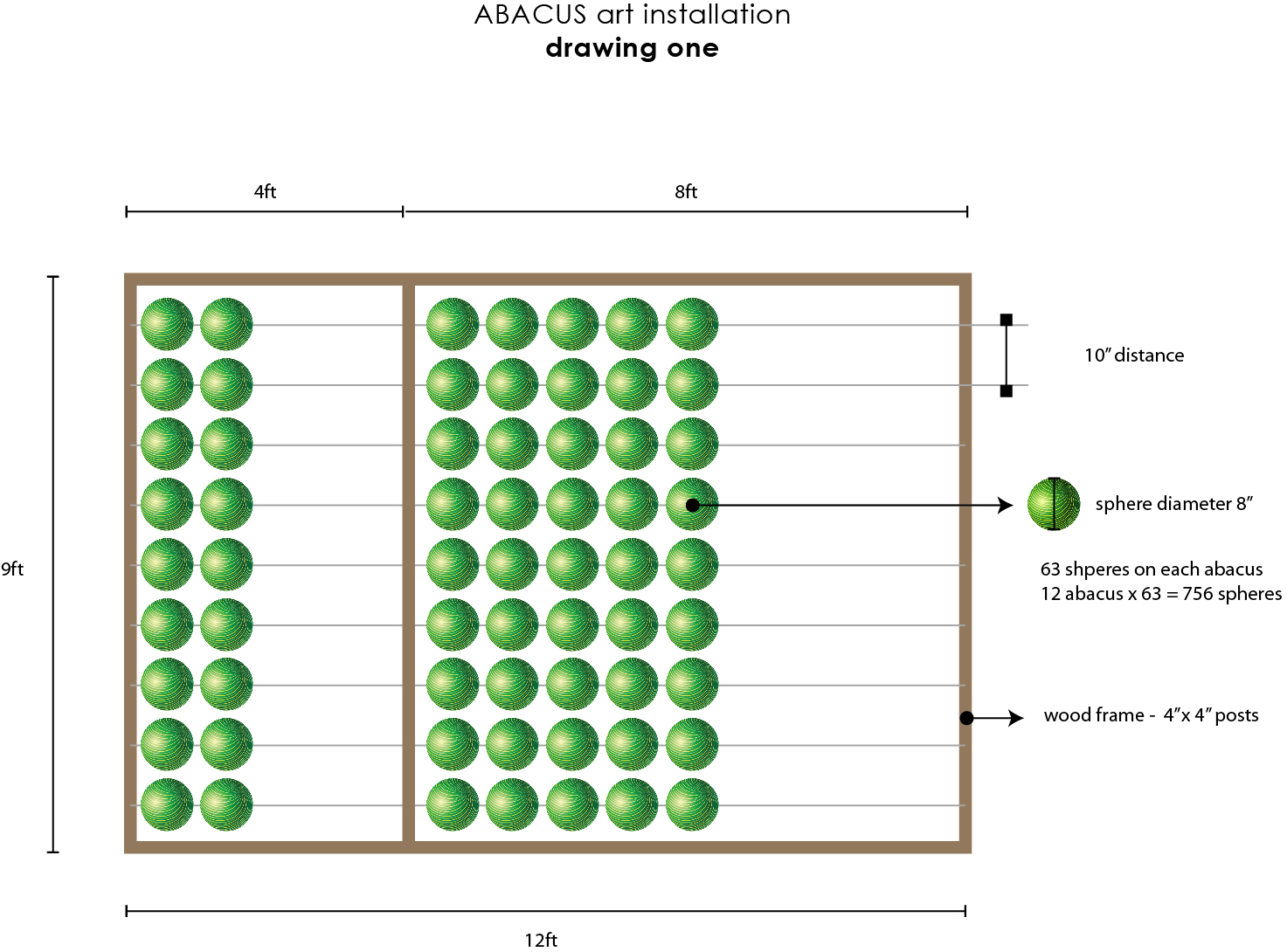 Abacus at night